KnowledgeVis selected on Arbor Workflows Project
KnowledgeVis, LLC is pleased to announce that the company is participating in the development of Arbor Workflows , a web-based resource for phylogenetic biology comparative methods. KnowledgeVis will be working on this award from the National Science Foundation alongside biology and visualization researchers at the University of Idaho, the University of Alabama at Birmingham, the University of California at Berkeley, and Kitware, Inc..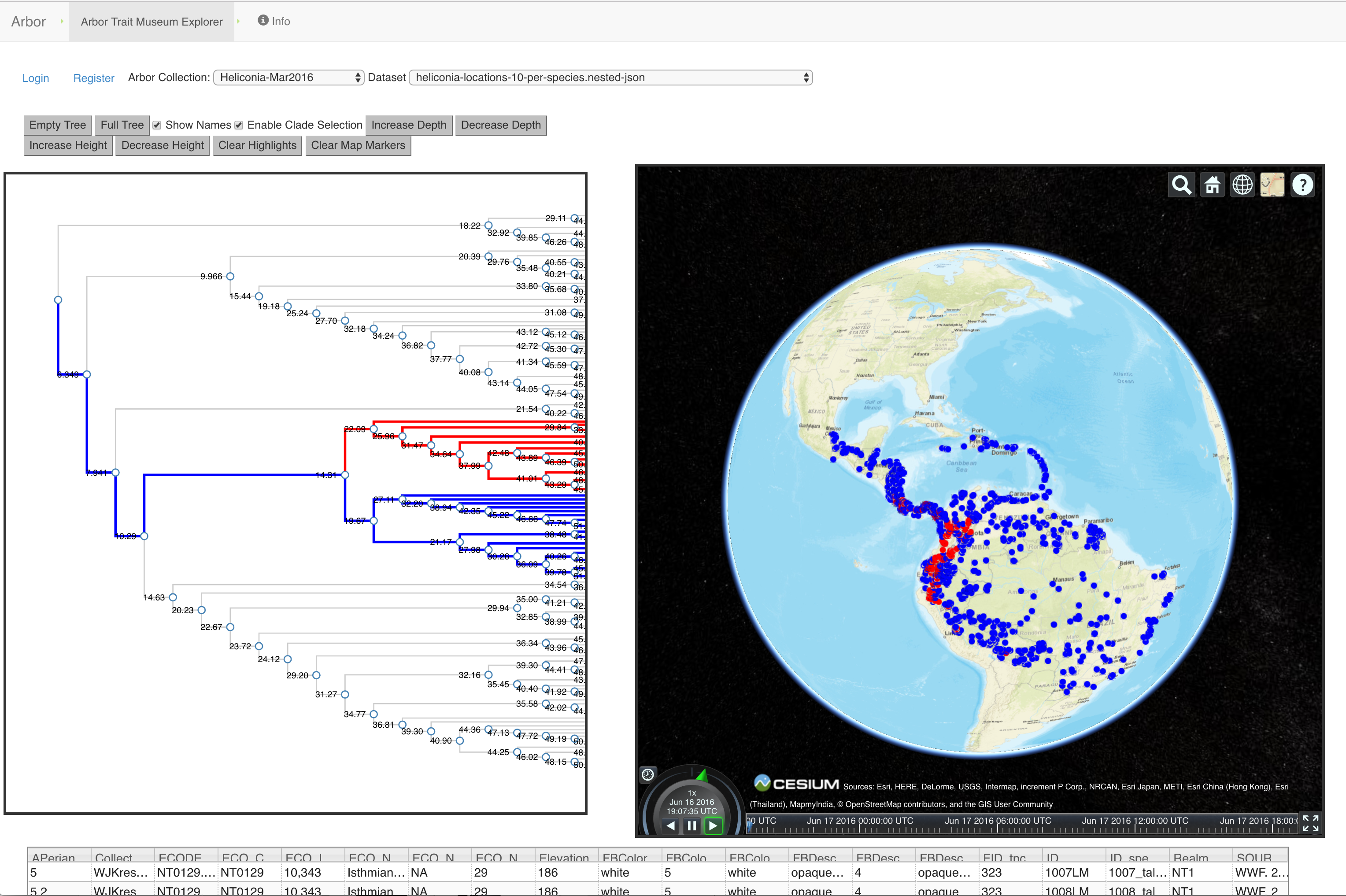 Arbor makes methods and workflows to process datasets available through a web-based service. Methods can be written in either the R or Python languages. Once a method is created, it can be inserted as a step inside a multi-step workflow created by Arbor's workflow editor. Below, is an example of a workflow to process data from the Open Tree of Life website. Arbor's computation system was developed jointly by Kitware, Inc. and KnowledgeVis.

Arbor contains rendering technology that allows the signal from a dataset to be mapped into visual metaphors, such as the example below. In this diagram, various species of the Heliconia flower are shown where they are located. The size and color of the instances are tied to features in the dataset being visualized.