Bringing Technology Innovations to Cancer Research
KnowledgeVis received a renewal award from the Frederick National Laboratory for Cancer Research (FNLCR) to continue bringing innovative technology to use fighting cancer in a number of projects. KnowledgeVis has collaborated with FNLCR Scientists over several years, pioneering technology to improve the efficiency of pre-clinical cancer research.
Nanoparticles are being explored as potential future chemotherapy delivery vectors. Therefore, it is important to catalog the features of nanoparticles in a database for comparison. Below is a rendering using the novel UpSet package to allow users to browse a nanoparticle databse and efficiently explore the properties of different particles.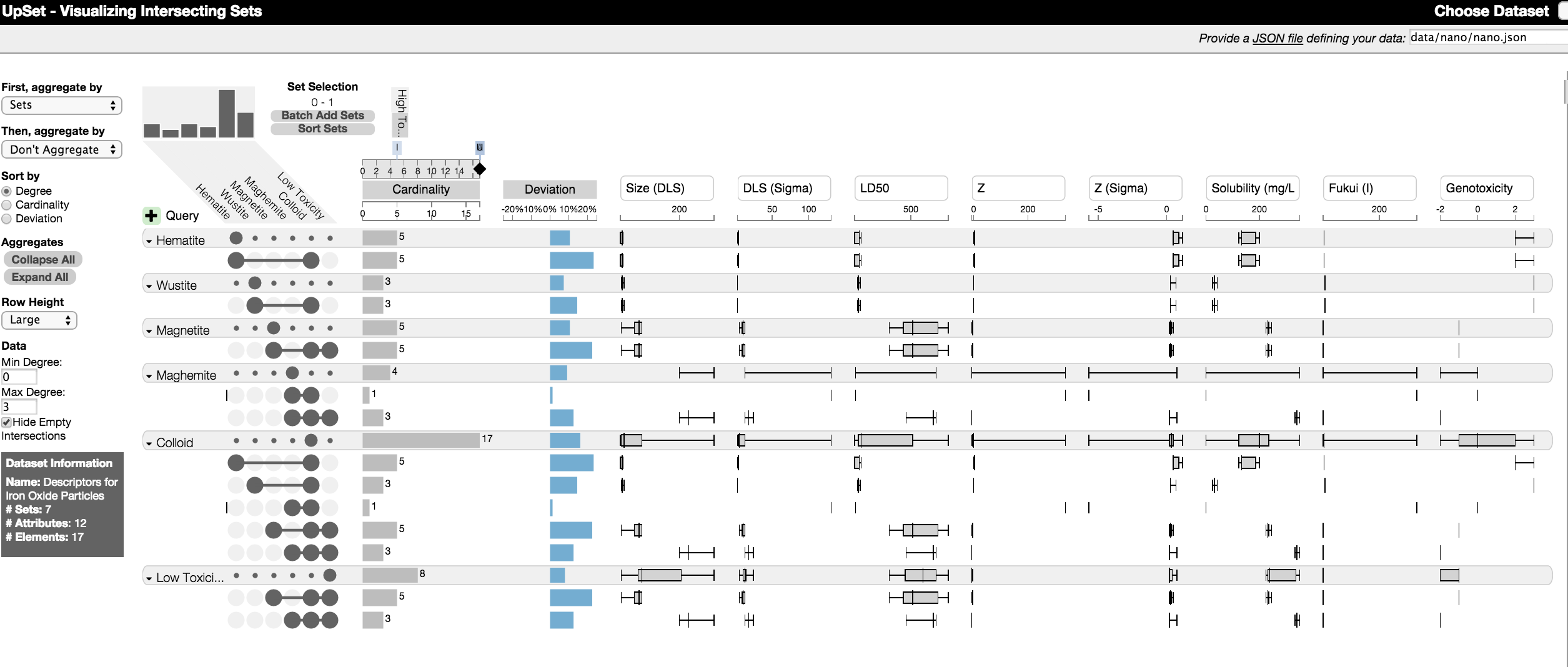 KnowledgeVis has introduced open-source technology products for use in several projects related to the pre-clincal study of multiple cancer subtypes in animal models. The 3D Slicer system, developed by the National Alliance of Medical Image Computing is shown below during the segmentation process of a xenograft tumor.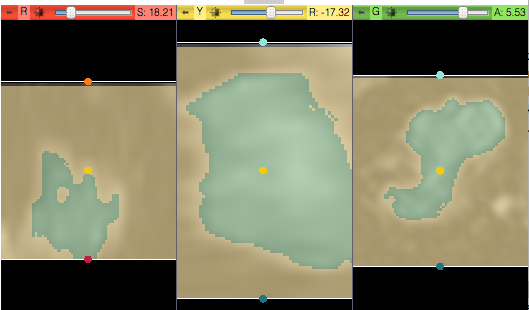 The HistomicsTK whole slide imagery archive, developed by Emory University and Kitware, is now being utilized as an imagery archive to support analysis, review, and annotation of whole slide images. KnowledgeVis is assisting with the development of new plugins for image annotation and deep learning on whole slide images.